Läsvärda artiklar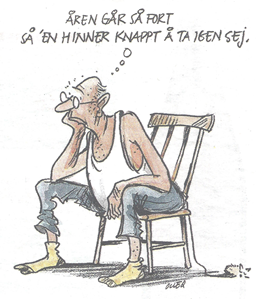 ​
Janne har slutat att skriva böcker, men ägnar sig i stället åt att skriva artiklar på svenska
och short stories på engelska. Varje artikel har en understrykning som leder till texten.

Här finns en länk till pärmens omslag i vilken han samlar sina artiklar och short stories.
​
Innehållsförteckning
​
På svenska:

Senaste månadernas händelser.(Jan - Dec)

Sommaren 2018 i mitt huvud. (Aug)
Bregman, Albright och Bodil Jönsson (Aug)
Artikel som du gärna kan avstå från att läsa. (Juli)
Artikelserien: stad och land, Del 1 (Juli)
Har du börjat läsa boken Factfulness? Juni)
Konsten att vara en "possibilist" (Juni)
Is Midsummer Eve the Swedish National Day? På engelska (Juni)
Lev resten av ditt liv i Hans Roslings anda (Maj)
Svenska släktingar med amerikanska rötter i jorden på Nerike Hill i Wisconsin. (Maj)
Sex generationer genom medelmassan (Maj)
Laura Ingalls Wilder och hennes dotter Rose (Apr)
Swedish dog (Apr)
Tankar inför och bortom Riksdagsvalet 2018. (Mars)
Tre vägar möts i Gamla stan. (Mars)
Sveriges position i världen. (Febr)
​Enligt Janne hans bästa böcker. (Febr)
Att bli hänförd vid hög ålder. (Febr)


På engelska:
Here is a link to the front page of the folder containing all short stories.

Helling family news (Jan - Dec).

Factfulness second Questions. (Sept)
Immigrants from Sweden (Aug)
Sweden in World Value Survey 2016 with addition Gapminder Worldmap Health and Income 2015 (Febr-Aug)

More about American relatives with roots in Sweden (July)
Is Midsummer Eve the Swedish National Day? (June)
My sister Christina (Boken översatt till engelska). (June)
Swedish relatives with American roots on Nerike Hill in Wisconsin. (June)

Is Midsummer Eve the Swedish National Day? (June)
Employment and unemployment in Sweden (June)
Travel to Sweden 2018. With addition in July 2018. (May-July)
Live the rest of your life in the spirit of Hans Rosling. (May)
Six generation through the Middle mass. (May)
Thoughts prior to the national election 2018 and beyound. (Apr)

Swedish News (Apr)
Three way meet in the Old Town. (Mars)
Introduction to my book: "My sister Christina". (Jan)

​
​
​